Chronic allergies may cause lots of uncomfortable symptoms, but can allergies cause a fever, sore throat, or coughing? It's a complicated answer. Let's take it one by one.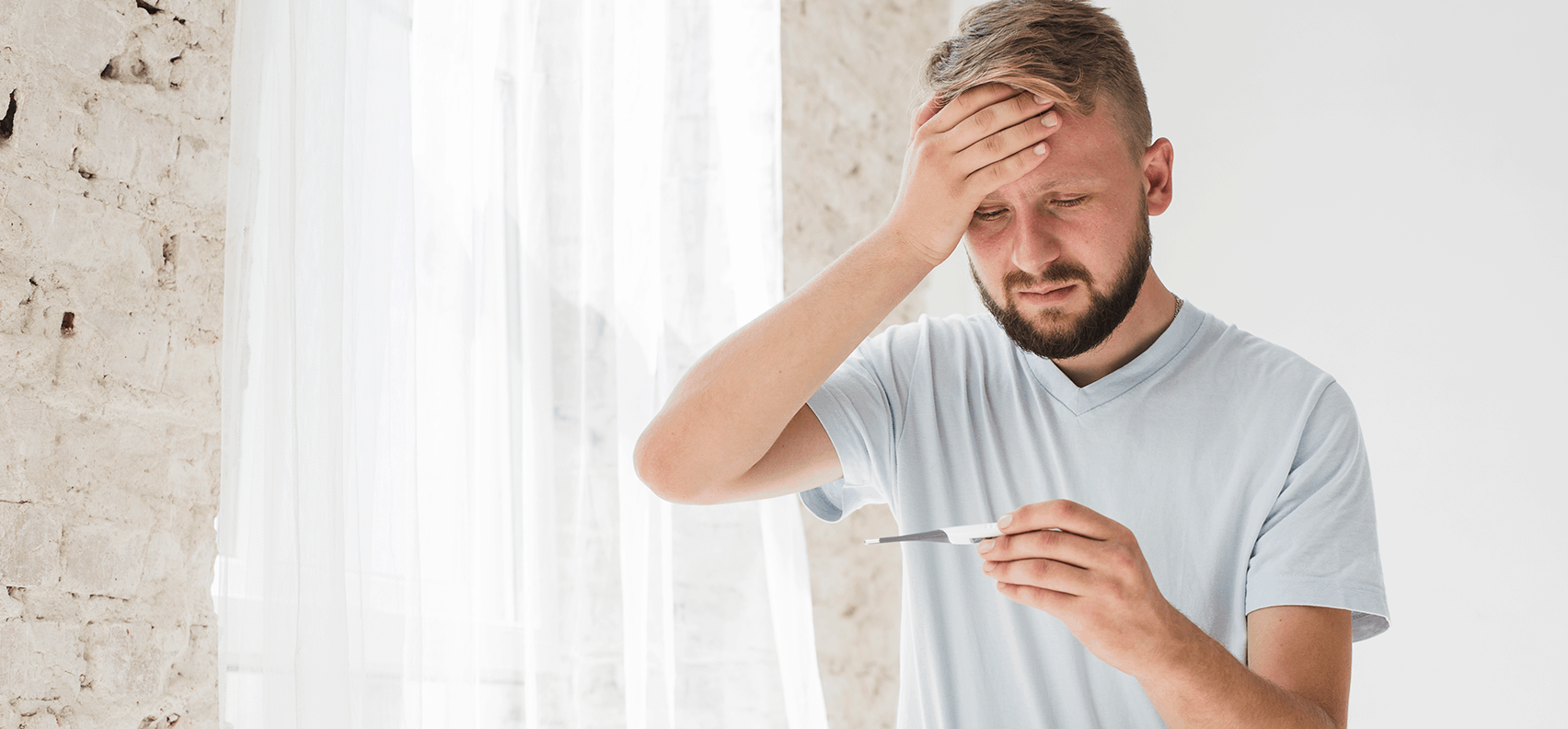 Can Allergies Cause Fever?
The short answer is allergies don't cause fever.  But, allergy symptoms can make you more vulnerable to a viral or bacterial infection, which can lead to a fever. So, it's common to blame a fever on your allergies, even though technically that isn't the cause.
Allergies are caused when your immune system overreacts to common things in the environment such as tree and grass pollen of common dust mites in your home. The typical allergy symptoms most people experience include:
Coughing

Diarrhea or nausea are common if you have food allergies

Headache or sinus pain

Itchy eyes

Post nasal drip

Runny nose

Skin rash

Sneezing

Sore throat

Watery eyes

Wheezing or

asthma
If you have a fever, body aches, and a sore throat, it's likely caused by a viral infection from a cold or flu.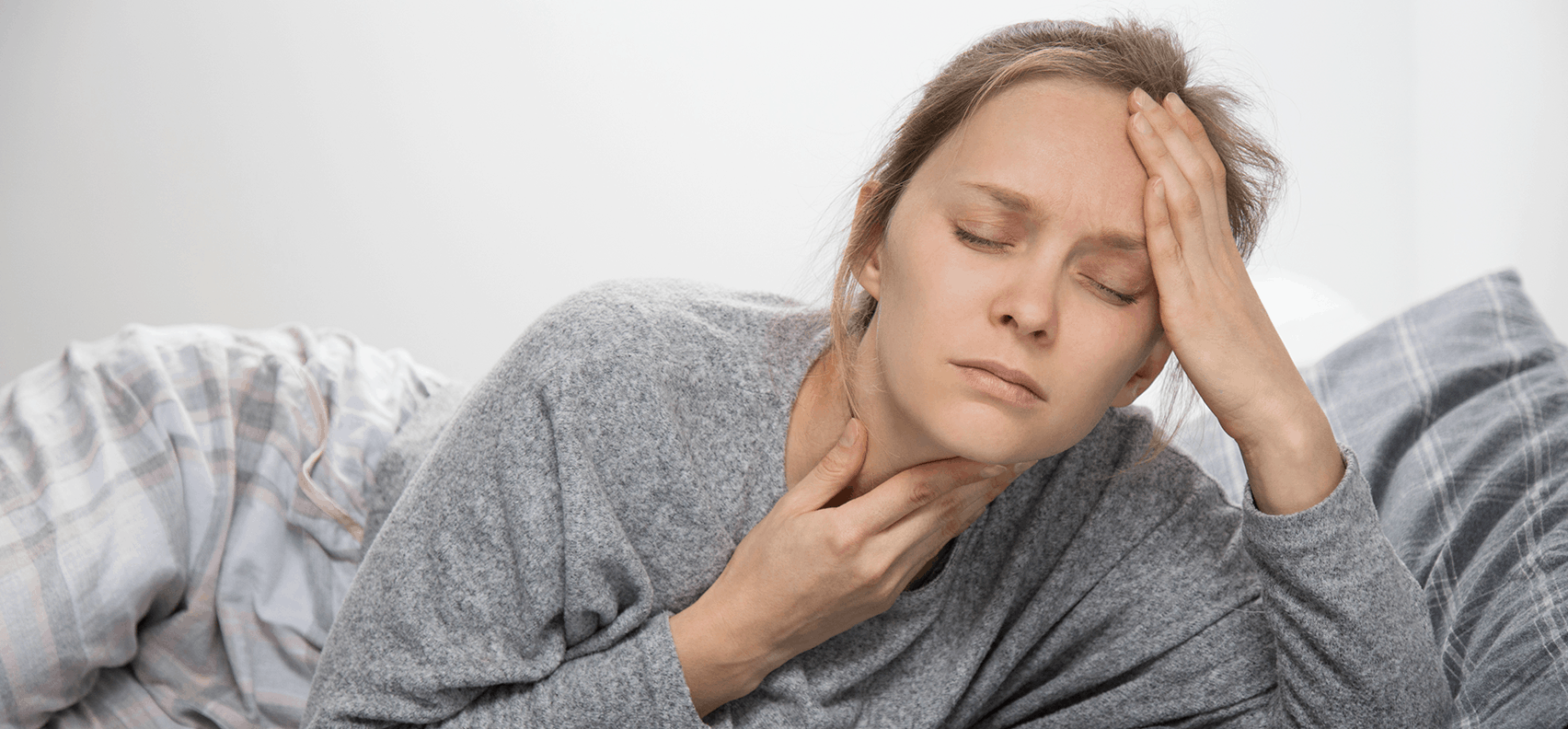 Can Allergies Cause Sore Throat?
Sore throat and allergies often go together to compound the misery of people living with allergies. Typically, an environmental allergen causes nasal congestion and sinus drainage down the back of the throat, making it scratchy or painful. This irritation can cause coughing and throat irritation or even trouble speaking. 
Some of the most common allergens that cause a sore throat include:
Cigarette smoke

Dust mites

Mildew or mold spores

Pet dander, particularly dog and cat fur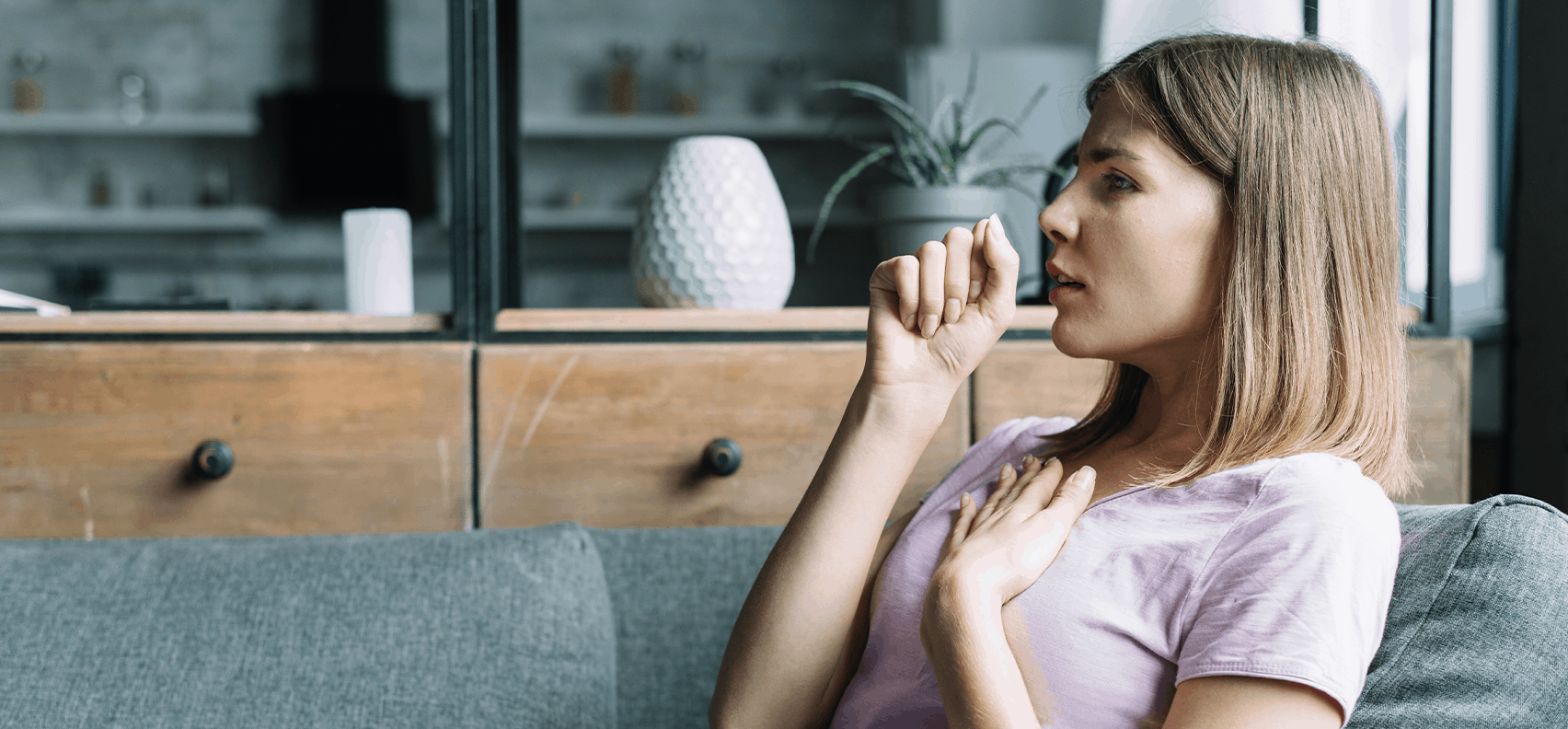 Can Allergies Cause a Cough?
Allergies can also cause you to cough. They can make the back of your throat tickle and cause sinus drainage that makes you very uncomfortable. These allergy symptoms can range from mildly uncomfortable to severe. Patients with asthma may experience wheezing or shortness of breath along with a cough. A cough called by allergies is not contagious but it can certainly be annoying. 
Patients with allergies often develop a chronic dry cough that lasts for weeks. You may experience a cough at different times of the year if you have hay fever, also known as allergic rhinitis). Hay fever can cause you to sneeze, have itchy skin, watery eyes, and cough. The congestion you experience during seasonal allergies can also cause dark circles under your eyes.
A cough caused by allergies is much different from a cough caused by an infection. Asthma, whether it's chronic or triggered by allergens, can also cause a cough.
However, if you experience a fever, dry cough, shortness of breath, fatigue, or other symptoms, it's time to see your doctor.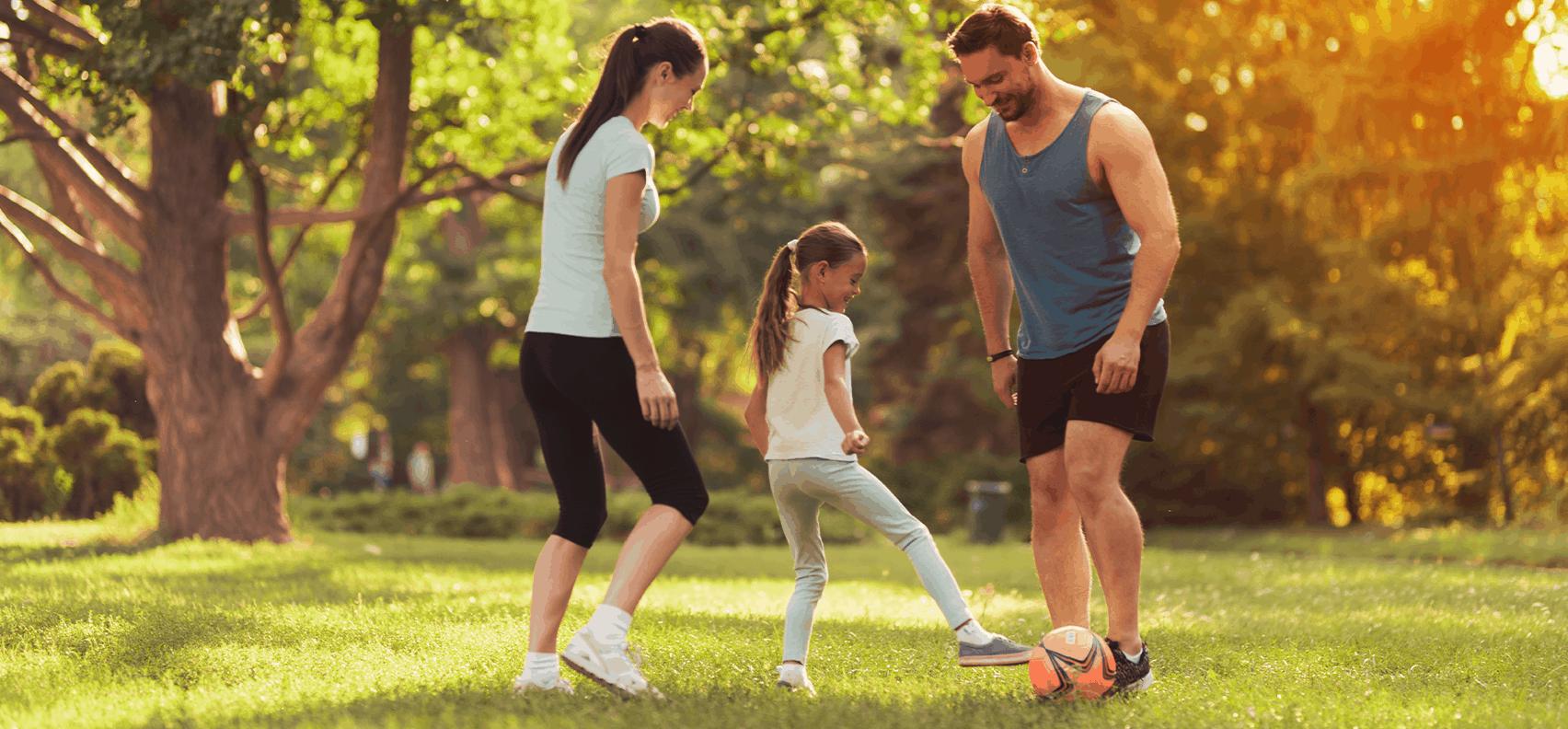 Can I Prevent Allergy Symptoms?
If you're suffering from allergy symptoms you can try to limit your exposure to the allergens whenever possible. Some suggestions include:
Stay away from cigarette smoke and pets 

If you have seasonal allergies, you can also keep your windows closed during the peak months when your symptoms flare-up 

If you do go outside, wear a mask to protect yourself

Delegate allergy triggers such as mowing the grass

Keep your home or office as clean as possible if you know dust mites are a problem

If you have food allergies, avoid those foods

Use over-the-counter allergy medications to help control your symptoms

Use air conditioning in the car or home

Use a dehumidifier to keep the indoor air dry in your house

Select a high-efficiency filter for your HVAC unit and follow recommended maintenance to care for these units

Clean your home with a vacuum that has a HEPA filter
There are all kinds of over-the-counter medications that you can try. They could potentially help for a time. Nonprescription medications could include:
Antihistamines or decongestants

Nasal sprays

Saline or nasal irrigation
However, you can't always avoid or limit your exposure to the things that cause your allergies, such as pollen, pet dander, or mold. Over-the-counter medications may not alleviate your symptoms. Fortunately, your doctor can help with medications to alleviate your symptoms.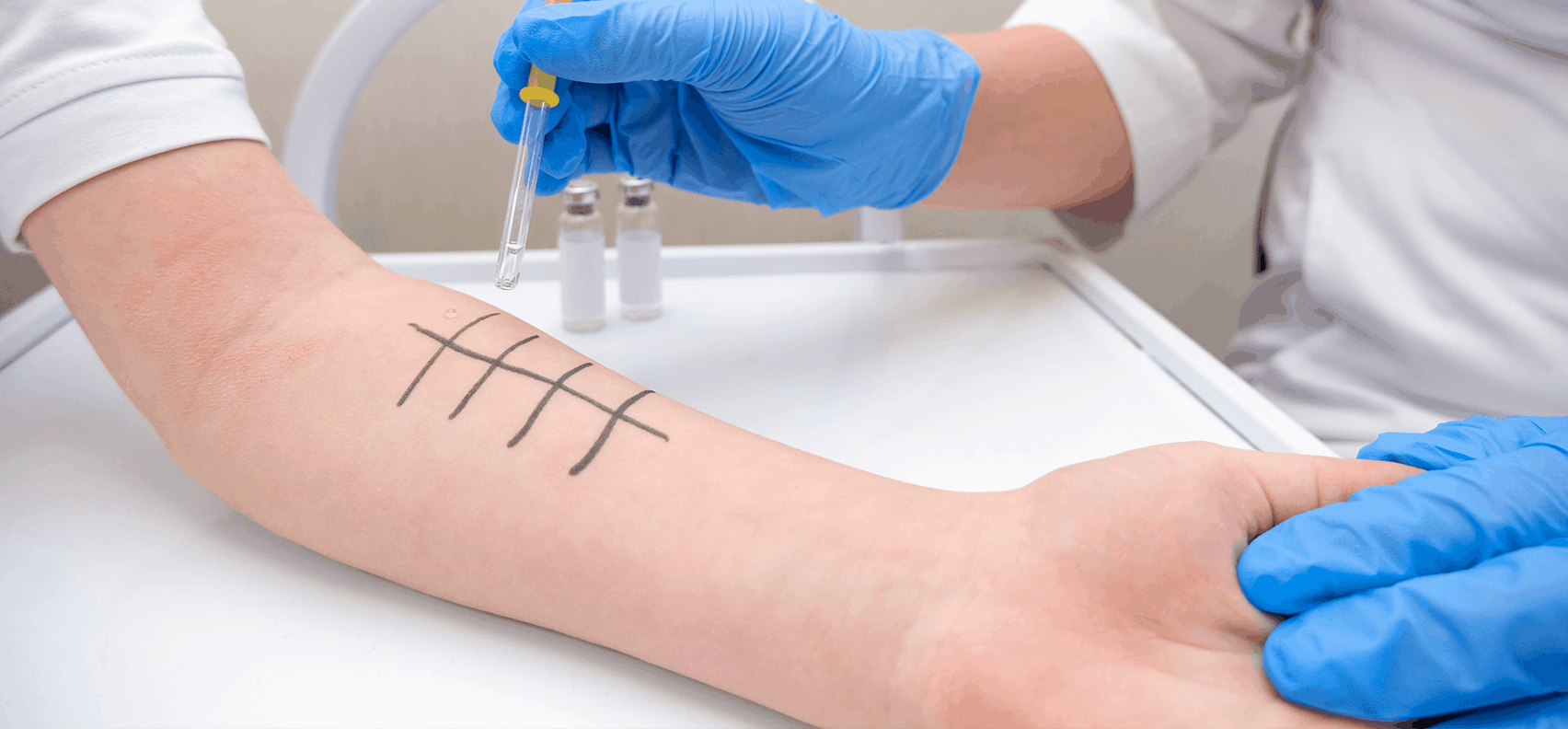 How Can Allergy Symptoms Be Treated by a Doctor?
Allergists, like Dr. Kevin Farnam, MD, are medical doctors who specialize in the treatment of allergies and asthma. These specially trained clinicians can treat your stubborn allergy symptoms by first, diagnosing, and then prescribing medications that can help. 
Many mild allergy cases can be treated without seeing a doctor. When allergies interfere with your day-to-day activities, you can take back control of your life by seeing an allergist. 
An allergist can treat all kinds of allergy problems including: 
Allergic rhinitis or hay fever is a reaction that occurs primarily from environmental allergens

Anaphylaxis is rare and a potentially fatal allergic reaction caused by triggers such as food, a medication, or an insect sting

Asthma is an allergy symptom that causes muscle spasms in a person's breathing airway that blocks air to the lungs

Atopic or contact dermatitis are allergies that cause hives or dermatitis on the skin
Visiting an allergist could include:
A complete history and physical exam

Allergy testing

to see what is causing your symptoms

Education to help prevent allergies by avoiding them

Medication to treat symptoms

Allergy shots

to alleviate symptoms
You should see an allergist if your allergies are causing chronic sinus infections, difficulty breathing, or the discomfort of sneezing, wheezing, or other symptoms that disrupt your life.